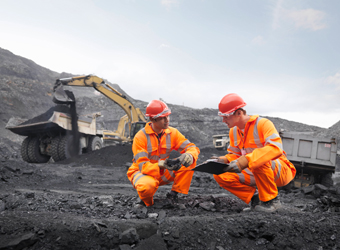 Canadian Mining Eye index records steep decline

TORONTO – Mining industry insiders are keenly aware that Canadian mining stocks continue to face downward pressure, and the situation remains dire. The Canadian Mining Eye index declined 17% during Q3 2015, which is a stark contrast to Q2 which saw a 4% gain. This latest drop was even more substantial than Q1 which saw just a 1% decline.
EY has spelled out the reasons in the Canadian Mining Eye: Q3 2015 . The significant concerns include the following:
Gold was hit by lower imports by India, dropping 52% in September after a surge to meet festival demand in August.
There was strong pressure on gold because of economic pressures in Europe, the United States and China.
The Chinese economic slowdown forced metals prices to tumble. Copper was down 10%, nickel 13%, and zinc 16%.
Bruce Sprague, EY's Canadian mining and metals leader, found one slightly brighter spot: "With the US dollar strengthening against the Canadian dollar, Canadian miners are expected to benefit as commodities are traded in US dollars whereas production costs are incurred in Canadian dollars."
The Canadian Mining Eye: Q3 20155 tracks Canadian mining sector performance of 100 TSX and TSXV mid-tier and junior companies with market capitalizations at the end, broadly falling between C$2.1 billion and C$160 million
------------------------
Last Updated on Monday, 21 December 2015 06:44