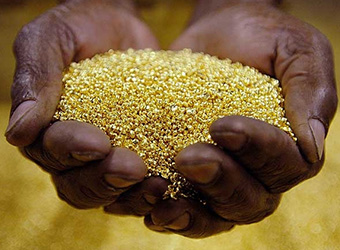 Gold now accepted as an investment in Islamic finance


JOHANNESBURG (miningweekly.com) – A new standard approved by the Accounting and Auditing Organisation for Islamic Financial Institutions (AAOIFI) and the World Gold Council (WGC), for the first time, sets specific rules for the use of gold as an investment in the Islamic finance industry.
The standard deals with the Shari'ah rulings for gold in its various forms and categories, the Shari'ah parameters for gold transactions and the rulings for gold-based financial products in institutions.
Until now, there have been no such rules. The new standard allows investment in gold provided that all the relevant Shari'ah rulings are satisfied.
The WGC noted on Monday that the standard would help open up a new investment asset class, enabling Islamic banks and other financial institutions to grow their customer bases and facilitate the creation of a broader range of saving, hedging and diversification products.
"This is a ground breaking initiative for Islamic investors and for the gold industry at large. We are delighted that there is now definitive Shari'ah guidance on the permissibility of investing in gold," said WGC CEO Aram Shishmanian.
AAOIFI general secretary Dr Hamed Hasan Merah commented that the standards constituted a new addition to the existing set of AAOIFI's standards as it covers Shari'ah-compliant mechanisms for dealing and investing in gold in a present-day setting, potentially setting ground for developing new investment products in conformity with Shari'ah rules and precepts.
Written by Anine Kilian
Editing by Chanel de Bruyn

------------------------
Source: MiningWeekly.com, December 05, 2016.
Last Updated on Tuesday, 13 December 2016 03:08