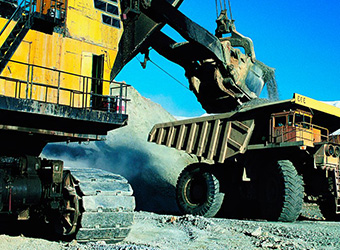 C$5.5m invested in research to minimise mining's environmental impact


JOHANNESBURG (miningweekly.com) – A strategic partnership grants programme administered by the Natural Sciences and Engineering Research Council of Canada (NSERC) has raised $5.5-million in funding for a research network, based at the University of Waterloo, in Ontario, Canada, which is researching new ways for mining companies to reduce the impact of their operations on the environment.
The University of Waterloo-led network, which is one of four across the country that received a total of nearly C$22-million in funding, is investigating new ways to stabilise mine waste and to prevent future environmental contamination.
Scientists and business leaders have joined together in these networks to tackle pressing challenges by targeting pollution, exploring enhanced manufacturing technology, developing sustainable natural resource extraction methods and modernising the stewardship of Canadian lakes.
"Our government is committed to inclusive and sustainable growth for the entire nation. The research network based at University of Waterloo will be critical in protecting communities that rely on the mining industry and on the land near mining operations," announced Small Business and Tourism Minister Bardish Chagger on Friday.
She added that the research networks would have economic and societal benefits, especially for communities that are dependent on mining operations for jobs. "The research will also make it less expensive for companies and governments that are responsible for cleaning mine sites."
Chagger further noted that $5.7-million in funding had also been allocated to six University of Waterloo researchers, who are among 203 new and renewed Canada Research Chairs.
The areas of focus will span a variety of topics from improving soil and groundwater to developing more advanced medical research software.
Written by Anine Kilian
Editing by Samantha Herbst
------------------------
Source: MiningWeekly.com, December 05, 2016.
Last Updated on Tuesday, 13 December 2016 04:22